We are enthusiastic about communication and telecommunication. Established in 1988, operating in various locations, we have grown a great reputation in Alicante, Valencia and Murcia. We are pioneers in developing technology, integrating out fiber network and wireless services in areas where fiber is not possible. We have a commitment to all our customers in all our regions.
This year we have grown on all levels in a competitive sector. Each day we have more and more satisfied customers, 1200 business as well as numerous schools and town councils.
Technology pioneers
in fiber optic
and wireless
networks.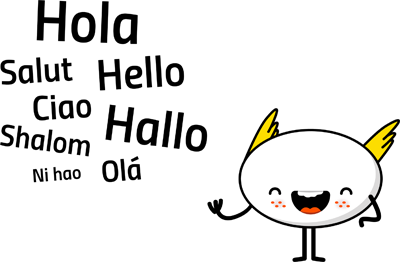 Our network, 100% fiber optic pioneered in Spain, It has made it possible to bring some excellent telecommunication services to homes and businesses. We are in 11 different regions across Alicante and Murcia.
Also where the is no fiber, we offer a wireless solution for voice and data, bringing a wireless network that guarantees constant connection and service. A feature we offer as a business.
It has been more than 2 decades since Tele Elda and Tele Novelda appeared on T.V screens.
For years, together with their Father and Founder,
Beatriz Miralles Cremades and Majo Miralles Cremades
are the gerneral directors of the group.

Hundreds of kilometres of fibre optic cable

More than 150 countries with wimax system

Thousands of customers

200 employees

4 services for our clients
It is to be the best option for services in the cities that we operate, to give our clients the best quality and service. To contribute to economic development and the societies and communities where we are.
To respond to the new needs of the telecommunication services covering a market of customers. In the future we will expand our business to the whole of Spain.

We listen carefully to the needs of customers both internal and external, to know exactly what their needs are propose suitable solutions
We have the eyes and ears of our customers in any operation we develop, asking continually for their satisfaction
We listen actively, with an open attitude of respect for all parties involved in the situation.
We provide continuous , truthful, clear and objective information.
We facilitate the access to the necessary information to develop the work assigned, maintaining an attitude accessible to others.
We are coherent between our thoughts and our actions, acting with common sense
We are a friendly company, where customers are and with whom you can count when you need it. We favor the local employment and with new offices on the streets of the towns,we guarantee that we take care of the customer in any doubt, clarification or question that they have
We make it easy for the user to take any action he or she wishes to perform with our I FOR YOUservice, where we personally solve any incidences of the client.
We know the needs and expectations of our clients to develop and implement solutions that increase their satisfaction
We serve our clients in an efficient manner, maintaining at all times an agile and resolute behavior that enhances the credibility and reputation of our group and its professionals
All the prices of our products and services try to be fair and realistic according to our high standard of quality and satisfaction, not increasing the stipulated prices nor increasing its margin, always competing in first level with the other operators.
Cableworld is proud to have a team of more than 200 people, with an average age of around 37.
100% of the staff enjoys the security and confidence that allows a fixed and indefinite contract. This is because our human resources policy is committed to maintaining the stability and continuity of this magnificent group of professionals offering flexible work proposals that allow them to reconcile personal and professional life.
Do you want to work with us?
Associations to which we belong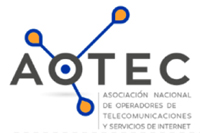 AOTEC
association of telecommunication operators by cable. AOTEC has as mission to become a reference at national and European level of the business sector of local cable operators operating in Spain
http://www.aotec.net/

OPENCABLE TELECOMUNICACIONES
Opencable is an operator of wholesale telecommunication services for operators. Is owned by more than 50 trading partners, which is one of the best (and most economic) alternatives to large multinational operators.
http://www2.opencable.es/